Import your Realio Ethereum wallet in Metamask
Realio's wallet system is non-custodial. Once your account wallets have been created you'll be able to export the keys and import them into another wallet system. In this blog post I'll show you how you can export your Ethereum wallet key and import the key into Metamask.
Importing your Realio Ethereum wallet into Metamask will allow you to interact with web3 decentralized applications (dApps) such as swapping tokens or providing liquidity at https://uniswap.org. Using https://aave.com for a loan or, maybe you want to buy some NFTs at https://opensea.io
Step 1: Go to https://app.realio.fund to log in or create a new account.
Step 2: Once you are on the platform go to Account Settings and select the Security tab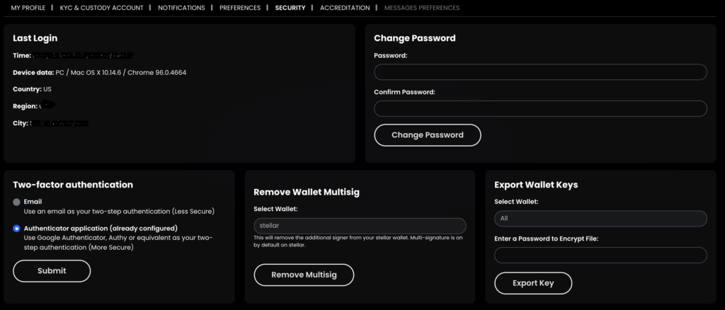 Step 3: Find the Export Wallet Keys widget, select Ethereum and enter a password to encrypt the key file. Click Export Key. We do not store your keys on disk at any point of the export process. The encrypted key file is generated and stored in memory on the web-server and served back to your browser.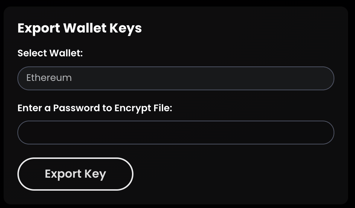 Step 4: Open the key file downloaded from Realio. You will be prompted to enter the password from Step 3. If key file extraction fails install 7z https://www.7-zip.org/download.html. You'll need 7z or other compatible extraction software to open the encrypted key file. The file extracted will contain the key you will need for Metamask.
Step 5: Install Metamask https://metamask.io/ . Metamask can be used on your mobile device but beware. Do not hold large amounts of any cryptocurrency on a mobile device wallet. Phone sim jacking can allow hackers to take over your mobile phone and potentially drain any cryptocurrency accounts stored on the device. Skip this step if you already have a Metamask wallet setup and go to step 7.
Step 6: Create new Metamask wallet. Follow the wallet creation steps.
Step 7: Click on the wallet avatar found in the upper right hand corner of the Metamask wallet. Select Import Account. Then select Private Key and paste in the "key" value from the extracted file in Step 4 and click Import.
Note: The key file is in JSON format but not usable with Metamask. The key is the sequence of letters and numbers between the quotations. The key does not contain any quotation marks.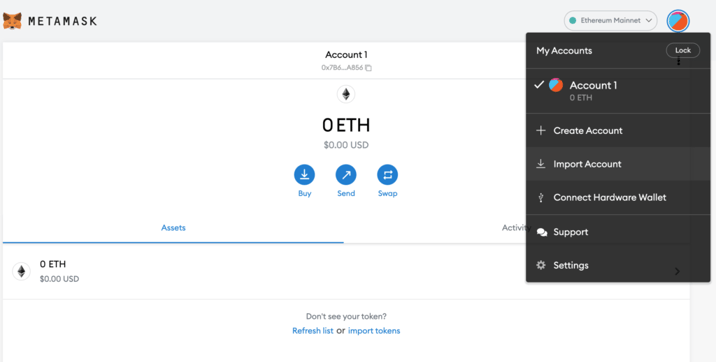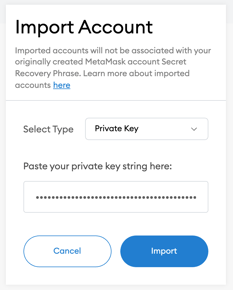 Step 8: Once Metamask imports the private key you should now see your Realio Ethereum address as one of your Metamask accounts. Click on the 3 dots and select Account Details to view your Ethereum address.
Tip: On the Account Details click the pencil to rename the account to "Realio" to remove any future confusion.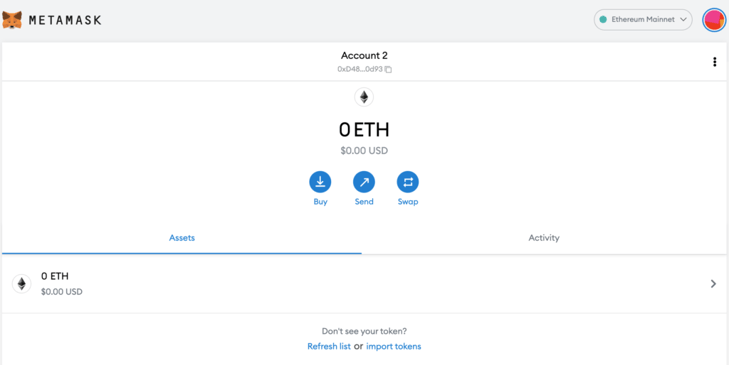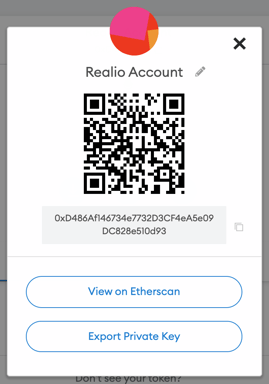 Step 9: Go to the Genesis Dapp on December 15th, 2021 and connect your Metamask wallet to stake $RIO!