Value proposition
All RST token holders participate in the equity returns (cash from operations, platform value increase) and DeFi returns (staking, lending). In more detail this includes dividends from profits generated by the Realio Network through tokenization and asset management fees, interest earned from stable coin collateral, etc.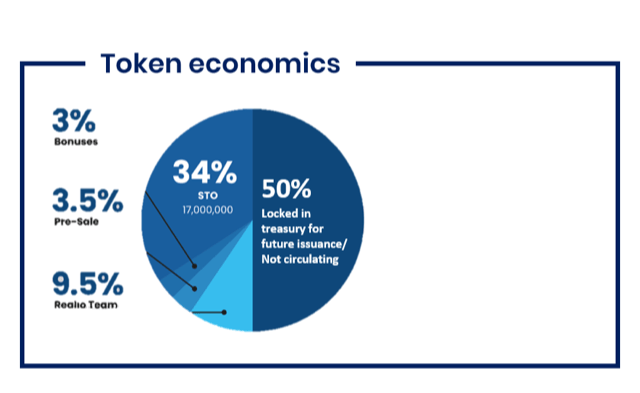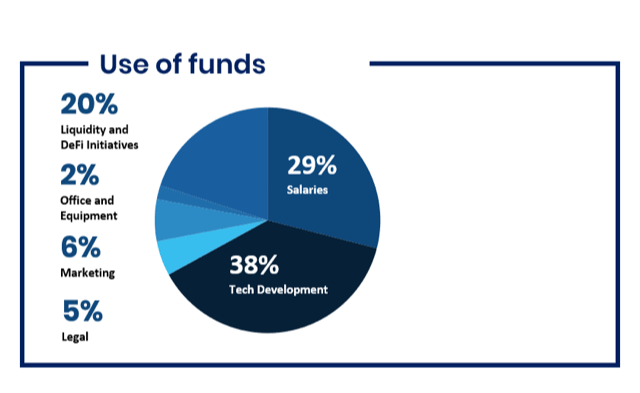 All capital contributed to this token will be used for the development of Realio.
Invest early for the greatest bonus incentives while they last. Bonus rounds will be announced in advance. The offering is structured so that less that 10% of the total token supply will be allocated to team members and advisors.
Profit from prime asset backed DeFi
Realio is offering an exclusive audience of investors access to its equity investment in form of a digital security ("RST"). Investors participate from an Investment in 2 ways.
First, the digital security is the legal representation of a traditional equity investment. As such, the "RST" entitle investors to participate in company growth and future cash-flow, shared via frequent dividend distributions.
The RST investment can be traded from day one at Realio's SEC compliant liquidity pool.
Second, investors are able to lock their investment for a period of their choosing – "stake". The capital invested will be utilized by the algorithm for market making. Alike services are provided by only the largest financial institutions and come with an respectively outstanding return profile.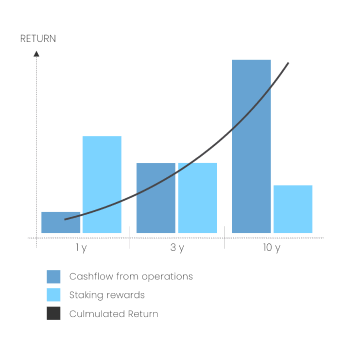 Access Realio's equity investment in 3 simple steps
1
Create an account with Realio.fund
Open a free account to join Realio's investor community. Within 2 minutes you will have access to the technology of Realio.
2
Complete the SEC required KYC check
Pass the required identity verification and Know-Your-Customer (KYC) check for regulatory compliance. Additionally, you may opt to verify as an accredited investor to ensure access to all available investment opportunities.
3
Log in your account and execute the investment
Once KYC is approved, you have access to a USD fiat wallet in addition to the cryptocurrencies BTC, ETH, XLM, ALGO, FSN, RVN and more. Fund your wallet of choice, choose an investment opportunity and invest.